Diesel Generator
THE BEST QUALITY PRICE RATIO ONT THE MARKET – DIESEL GENERATORS – 3 TO 12 CYLINDERS
PANTHER-18YD – 18 kVA Generator
GENERAL DATAS:
PRP: Prime Rated Power: 16 kVA / 12,80 kW
ESP: Emergency Standby Power: 18 kVA / 14,1 kW
Voltage: 230-400V
Power factor: 0.8 (cosΦ)
Rotation speed: 1500 rpm
Number of phases: 1 or 3
Frequency: 50 Hz
Fuel tank autonomy at 75%: 19 hours
Engine specifications:
Number of cylinders: 4
Governor type: electronics
Specifications: 4-cycle engine, direct fuel injection , liquid-based cooling
Displacement: 2,16 L
Maximum standby power at rated rotation 1500tr/min: 19 kW
Compression ratio: 18:01
Engine starting type: electrical 12V
Air inlet system: natural aspiration
Alternator specifications:
Excitation system: Self Excited
Regulation AVR: Stamford AS440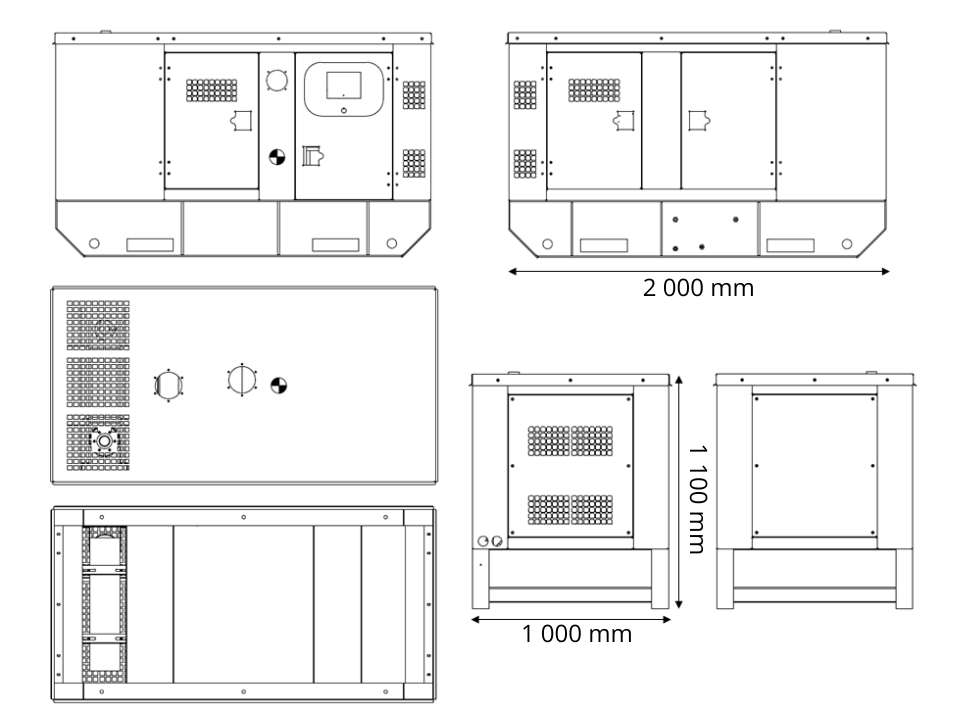 Our diesel generators are robustly designed to ensure stable electrical production.
Ideal as a main, supplementary or emergency energy source, this 17 kVA generator from the PANTHER range can supply an office, a farm, a building site, etc. It can also be associated with a lighting mast to light up a building site at night. It can be equipped with a socket box to simplify the use of the various tools.
This 15 kVA generator set (permanent power) is available in single-phase and three-phase versions.
Cogeneration system option: simultaneous production of thermal and electrical energy