Lighting generators
From 9 to 70 kVA
S

UPPLYING AUTONOMOUS LIGHTING

The GELEC ENERGY lighting generators are ideal for supplying autonomous lighting for:

Construction equipment :
   + lighting for night time work sites on roads and highways
   + lighting construction, renovation or maintenance sites
   + lighting highway emergency services
   + lighting any kind of interior work site in confined spaces
A

MOBILE LIGHTING UNIT BY GELEC ENERGY

The mobile lighting unit for quick set up operation gives you the advantage of perfect self-sufficiency.

The lighting mast is connected to a generator that can be separated from it for autonomous operations.

Its mechanical 9m high telescoping mast lights a surface area of 40m.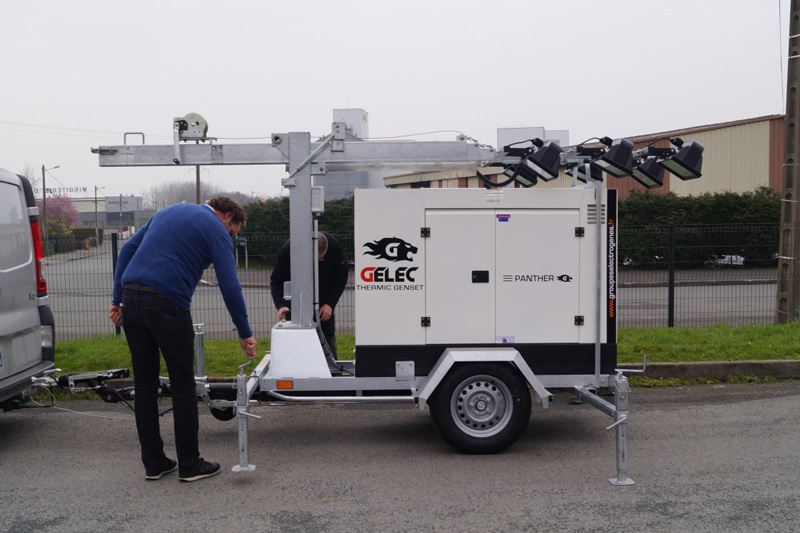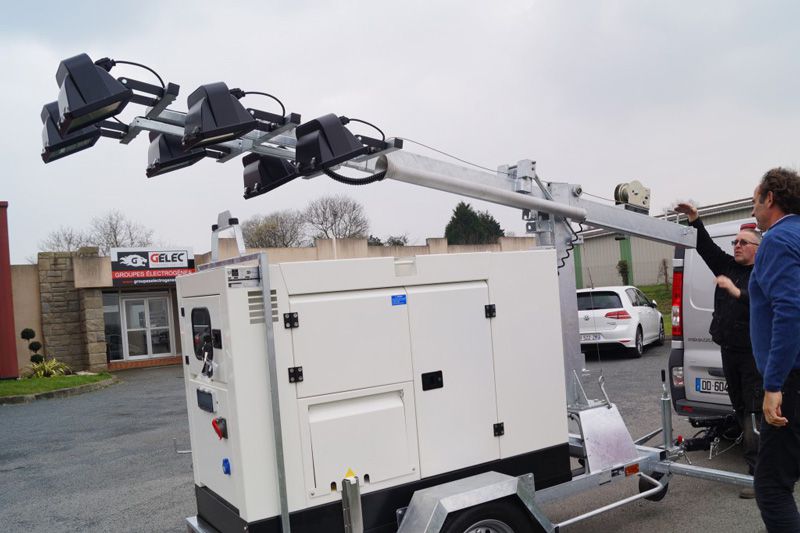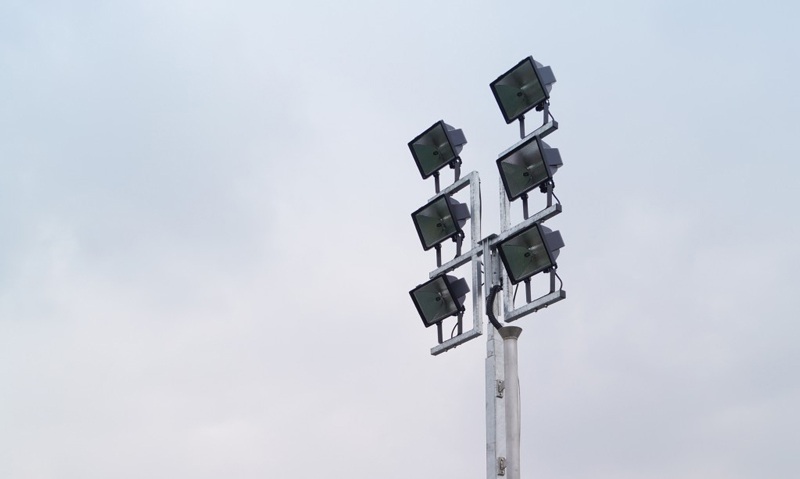 Our lighting generators are designed to be used in any type of environment. Its 6 halogen projectors light a 40m area perfectly. Its trailer is very easily movable.
Features :

– Lighting power: 6 kW
– Telescoping mast: 9 m
– Generator from 8.8 to 68.75 kVA
– 2 or 4 wheel road trailer
– Automatic and remote startup available
Towable on its trailer
Autonomous generator
Lights surfaces up to 40m
6,000W power
9m telescoping lighting mast
OUR OTHERS GENERATORS
DIESEL, B100, HYBRID
THERMAL GENERATOR

Designed to respond to the requirements of cottage industry, salespeople, farmers or anyone who needs to secure or power their activity at the best price/quality ratio […]
B100 GENERATOR

Developed by GELEC's technical teams, B100 generators use the latest bi-fuel technology. These latest generation generators, specially designed to operate using straight oils […]
Our services
Installation - maintenance, After-sales service, leasing, financing