Industrial diesel generators
for professional
+ 400

 GENSET IN STOCK 
Need a genset quickly?
In view of the supply difficulties and the increase in raw material prices, GELEC Energy has anticipated the risk of stock shortages. GELEC Energy offers you more than 400 industrial genset from 9 to 825 kVA available in stock.
Contact us quickly to ensure the availability of the power(s) you require (subject to stock availability)!
T

HE THERMAL GROUP
FOR INDUSTRY, CRAFTS AND AGRICULTURE
GELEC diesel genset are intelligent machines, capable of supplying a wide range of electrical equipment for a variety of applications.
Our generators are economical, offer low operating costs and are easy to use.
Resolutely designed as real industrial tools, all the genset in our ranges dedicated to craftsmen, farmers and industry professionals are certified "heavy duty" for normal intensive use, in safe or emergency mode.
As an assembler, GELEC Energy has created a range of reliable and robust industrial generating sets, offering all the technological developments necessary for modern use of the equipment.
Our products
Discover our products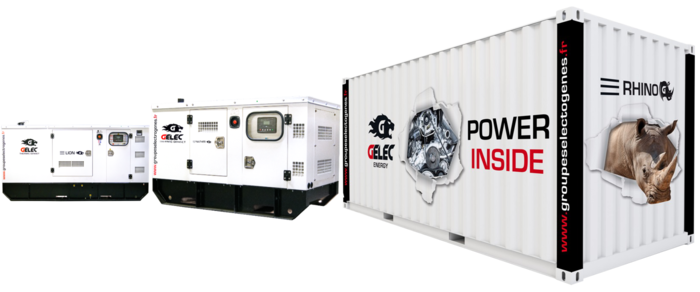 From 10 to 2000 kVA, our industrial genset are available in a covered, open or container version and with different options: source inverter, long autonomy tank...
In emergency use, in semi-intensive or intensive production, they are powerful, durable and have great resistance to load impacts, suitable for companies in all sectors of activity: agricultural, industrial, construction, health, etc.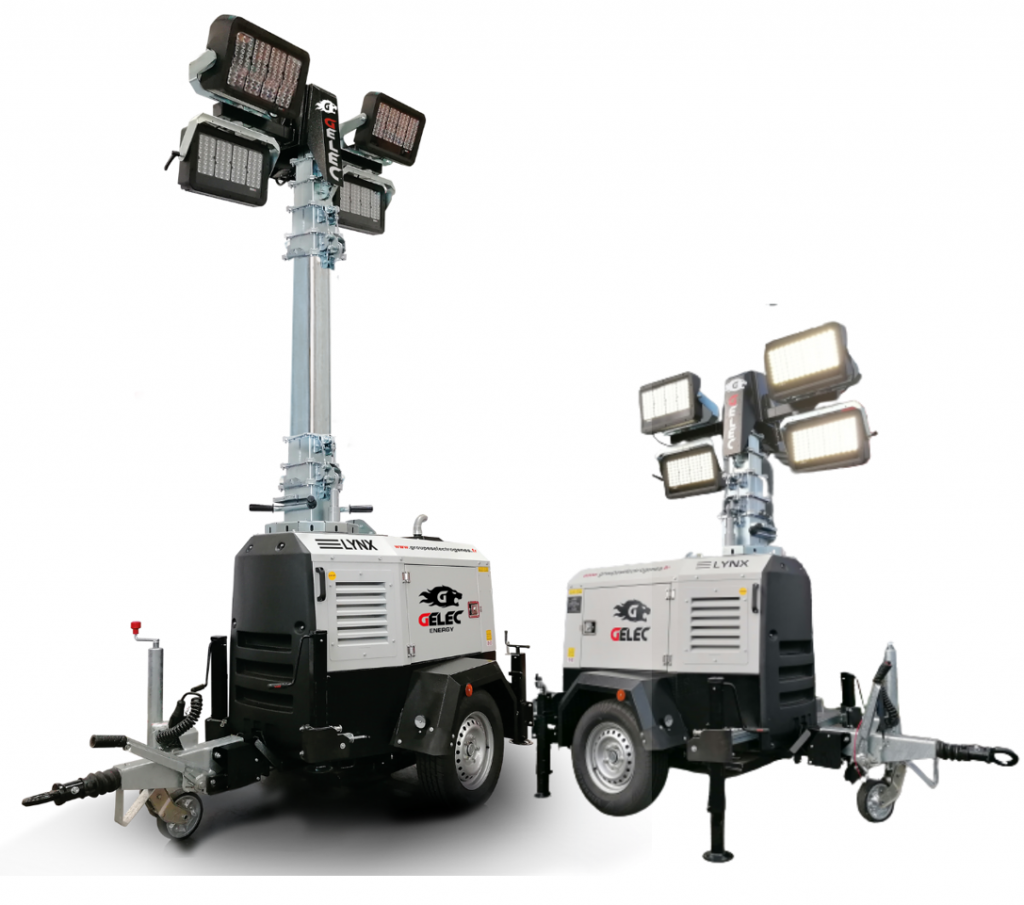 Thanks to an integrated generator, GELEC Energy lighting masts provide an autonomous supply of light.
With an 8.5 m telescopic mast, 340° rotation and 4 x 320 W LED lamps, they provide lighting for a minimum area of 5,000 m².
GELEC lighting masts are robust and therefore designed to adapt to any type of environment: events, construction sites, rescue, difficult access areas, oil and gas industry, mining applications…
OUR APPLICATION AREAS
Discover our sectors
The different reasons to choose GELEC Energy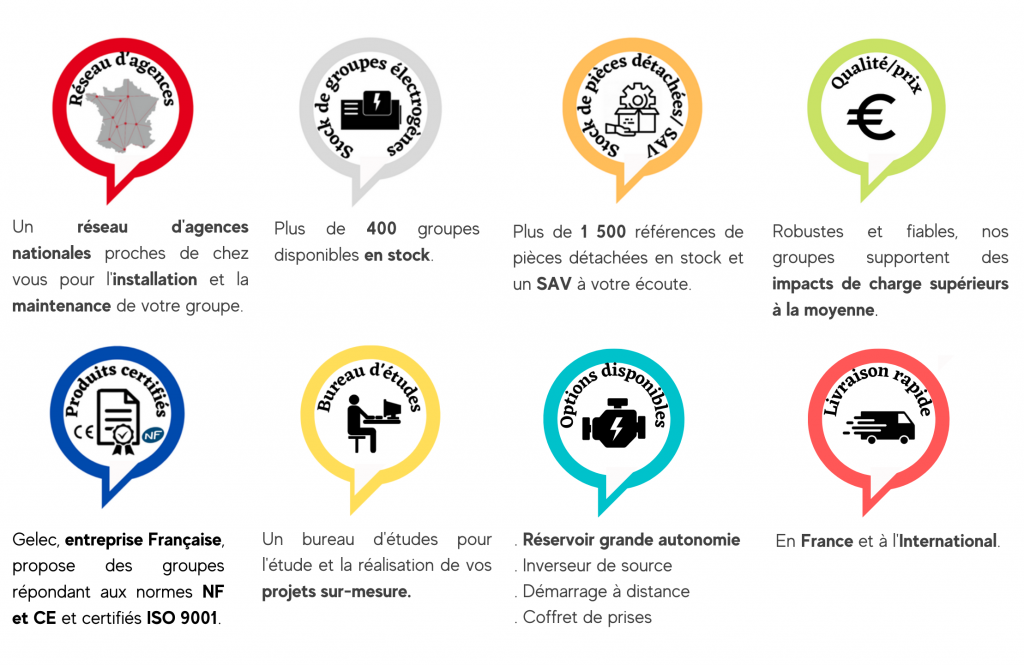 GELEC ENERGY, A SUBSIDIARY OF THE 2AST GROUP
A network of local agencies for the installation and maintenance of your unit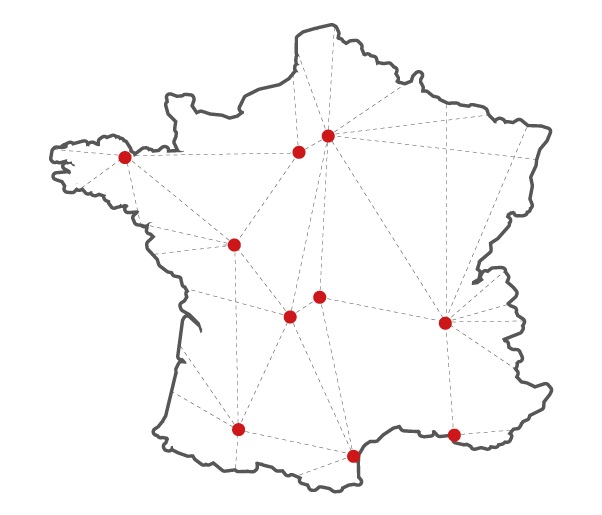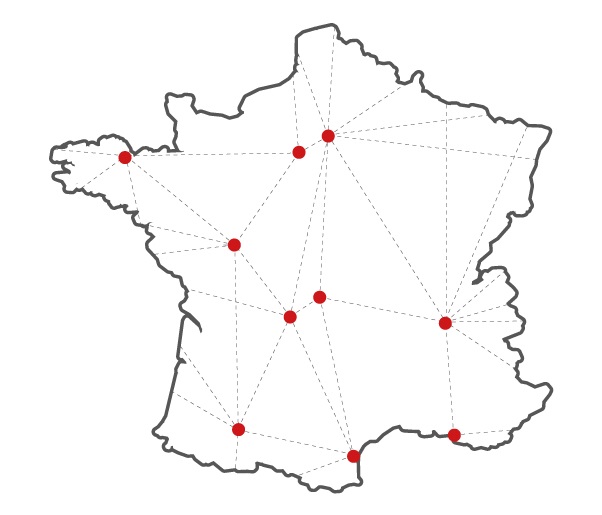 GELEC Energy, a subsidiary of the 2AST Group, allows its customers to benefit from the expertise and proximity of a national network of agencies spread throughout the country, for the installation and maintenance of its generating sets.
The 2AST Group has over 40 years of experience in the distribution, installation and maintenance of genset of all powers. Its prestigious references make it a key player in the sector.
Our news
GELEC ENERGY on France 2 - News 20h - 05-12-2022
GELEC ENERGY on France 3 - News 20h - 06-12-2022