finance lease package
Energy Secure Plus
The "Energy Secure Plus" Finance Lease Package is an investment-free subscription package
for the provision, installation and maintenance of an emergency power solution tailored to your needs.
AN ALL-INCLUSIVE OFFER,
THE ASSURANCE OF
ENERGY THAT IS ALWAYS AVAILABLE
Including the supply, installation, complete follow-up and maintenance of your generator, Energy Secure Plus ensures that energy is available at all times.
Choose reliable, high-performance equipment combined with rigorous maintenance by our national network of experts.
Solution full-service

Generator installation and full monitoring in a single monthly subscription.

5 year package

You benefit from the maintenance of your installation over a period of 5 years.
Response within 48H

Our financial partner provides you with an ultra-fast response.

Cash flow optimised

You get a regular monthly rent that takes care of all your needs.
With Energy Secure Plus, you don't take care of anything !
We study the best technical solution according to your needs and transform it into a subscription formula.
Our technicians and engineers intervene on site for the installation of the equipment, its start-up and maintenance.

The equipment, installation, consumables and all maintenance are included in the monthly subscription and provided by us.

Energy Secure Plus is the guarantee of your peace of mind !
Financial flexibility
And controlled costs
The Finance Lease Package GELEC - 2AST allows you to secure the power supply for your business without incurring new credit or using your own funds.
A fixed monthly rent :

A linearized expenditure over 5 years.

No debt :

An operating budget, not an investment budget, which preserves your debt capacity.

No advance payment of VAT :

The VAT is spread over the duration of the contract.

No immobilisation :

Rents accounted for as expenses.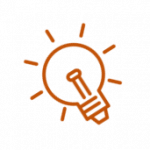 THE ASSURANCE OF A

SECURE INSTALLATION
With Energy Secure Plus, you can be sure to benefit from an installation that complies with safety standards.
Our specialised teams ensure the maintenance and periodic monitoring of your installation and issue regular technical assessments of your equipment.
3 FINANCIAL

LEASING FORMULAS
Choose between our 3 Financial Leasing packages for a service tailored to your needs and budget.
SERVICES INCLUDED

Formule STANDARD

Formule PREMIUM

Formule EXCELLENCE

Supply and installation equipment

Maintenance* : 1 annual visit with replacement of consumables

Displacement and repair within 48 hours

Guarantee manufacturer 3 ans

Maintenance* : 2nd visit of annual control

Express displacement and repair in half a day

Guarantee manufacturer 3 years + 2 years extended warranty

On-call 24 hours a day, 7 days a week

Management by supervision of the genset

*Over 5 years or 1000 hours (first of two terms due)

Request a quote

STANDARD

Request a quote

PREMIUM

Request a quote

EXCELLENCE
Management by supervision
Our intelligent connected security system allows us to monitor and control your installation remotely.
It is equipped with :
Checking the operation of the engine

Generator flow control

Mains power control

Alarm control

Consultation of the event history

Testing the operation of the remote unit
*Price valid for a 45 kVA genset installed on an outdoor slab, with a maximum of 15 linear metres of cable between the set and the electrical box. Standard maintenance included for a period of 5 years. Valid in mainland France excluding Corsica. Does not include the supply of diesel.